TV wall mounting and surround sound with all wires hidden.
We can help set up your system whether it's a basic TV or an advanced home theatre system!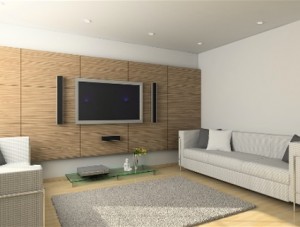 Our extensive experience means that your home theatre will be the envy of all your friends.  We have brackets for TV's all shapes and sizes, whether want your TV flat on the wall or pivoting extendable bracket to watch from all angles.
We run all cabling through the wall so your TV will look amazing and all cabling will be nice and neat.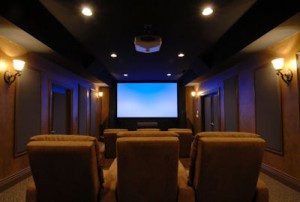 If you have surround sound we can also run that inside the walls and either install wall plates to plug your standing speakers into or mount the speakers on the wall.
Do you have a basic TV or DVD you need set up? We are more than happy to set up even the most simple of systems such as a basic TV install and tune or setting up a DVD or blue ray.
Leads, Cables and Brackets - We can supply leads, cables and brackets at a fraction of the price of some of the major retailers. Give us a call before you spend big dollars on these items.